VSS Program
The VSS Program and Schedule is now accessible online at http://mobile.visionsciences1.org. This can also be accessed from your tablet or smartphone.
You may also access a list of Poster Sessions, Talk sessions, as well as all individual Presentations.
Looking for a Roommate at VSS?
Use the VSS Room Share Board to find a roommate. Log in to your VSS account and go to Member Services. Room Sharing can be found in the middle of the page.
Hotel Reservations
The VSS block of hotel rooms at the TradeWinds is sold out.
There are many hotels located on the beach within walking distance of the Tradewinds. The two closest properties are the Sirata Beach Resort and The Alden Suites. Other hotels include the Howard Johnson's and the Grand Plaza Hotel.
VSS Travel Awards
VSS congratulates the following 2015 Travel Award Winners:
Ji Won Bang, Brown University
Zhimin Chen, Peking University
Chaona Chen, University of Glasgow
Kacie Dougherty, Vanderbilt University
Benedikt Ehinger, Osnabrück University
Davood Gozli, University of Toronto
Alon Hafri, University of Pennsylvania
Alex Kell, MIT
Seha Kim, Rutgers University
Kathryn Koehler , University of California, Santa Barbara
Tina Liu, Carnegie Mellon University
Andrew Mackenzie, University of St Andrews
Guido Maiello, University Colledge London
Elyse Norton, New York University
Sara Rafique, York Univeristy
Robert Reinhart, Vanderbilt University
Thomas Sprague, UC San Diego
Matthew Tang, The University of Western Australia
Jan Jaap Van Assen, Justus-Liebig-Universität Gießen
Xuexin Wei, University of Pennsylvania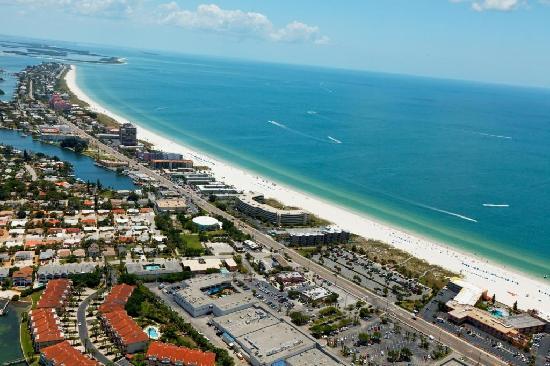 Vision Sciences Society Annual Meeting 2015
May 15 - 20, 2015
St. Pete Beach, Florida
April 2, 2015
VSS Board of Director Election Begins
April 24, 2015
Online Registration Deadline

May 15-20, 2015
VSS Annual Meeting
St. Pete Beach, Florida
Future Annual Meetings
May 15 - 20, 2015
Tradewinds Island Resorts
St. Pete Beach, Florida
May 13 - 18, 2016
Tradewinds Island Resorts
St. Pete Beach, Florida