Graphics Competition
VSS is seeking interesting visual images to be used for the cover of the 2014 VSS printed program and VSS t-shirts. For 2014 there will be two separate graphic competitions: a T-Shirt Design Competition and a Program Cover Competition. The deadline for submitting images is January 15, 2014. More...
Submission Deadline Extended
The deadline for submitting abstracts for the VSS 2014 Meeting has been extended to Thursday, December 5th (11:59 pm latest time zone on earth). You MUST sign up for membership first (NOT registration!), before submitting your abstract. SUBMIT ABSTRACT
Announcing VSS 2014
The Fourteenth Annual Meeting of the Vision Sciences Society will be held May 16-21, 2014 in St. Pete Beach.
VSS is heading to St. Pete Beach, a barrier island community located just west of St. Petersburg. The meeting will be held at the TradeWinds Island Resorts, located on a 7-mile stretch of white-sand beach.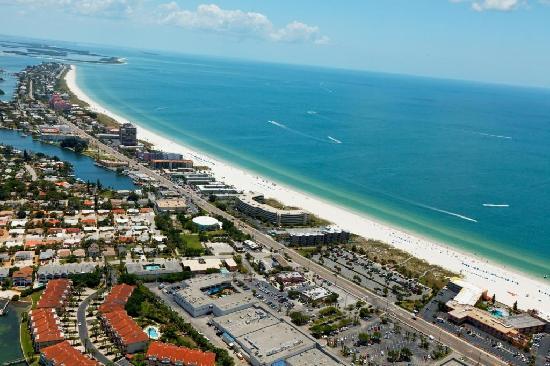 Call for Satellites
VSS is accepting applications for satellite events to be held during the VSS 2014 meeting. Satellite events are ancillary events scheduled before, during or after the VSS meeting. Satellites must not conflict with any VSS scientific sessions. See Guidelines.
Abstracts from VSS 2013 Now Available in the Journal of Vision
Abstracts from all VSS meetings are published in the Journal of Vision. VSS 2013 abstracts can be found here.
Keynote Slides Posted
Slides and audio from the 2013 Keynote Address by Dr. Dora Angelaki are now available on the Cambridge Research Systems website.
_________________
December 4, 2013
Call for Nominations for Davida Teller Award
_________________
December 5, 2013
Abstract Submission Deadline
EXTENDED
_________________
December 18, 2013
Call for Nominations for the Young Investigator Award
_________________
May 16-21, 2014
Future Annual Meetings
May 15 - 20, 2015
Tradewinds Island Resorts
St. Pete Beach, Florida
May 13 - 18, 2016
Tradewinds Island Resorts
St. Pete Beach, Florida